What is the SoccerSpecific Mentorship program?
We created the SoccerSpecific Mentorship Program because we believe coaches of all levels should have personalized access to some of the best coaches and experts in the world.
Our Mentorship Program is a simple way for you and/or your club to get 1:1 (or 1:your club) access to evaluate, strategize, and discuss any aspect of the game, both on and off the field.
I'm interested. What's next?
It's simple. Contact us here, fill out an assessment, and we will match you with a mentor or mentors who specialize in that area(s). Once you are matched, you can purchase blocks of hours to use over skype, phone, or in-person (if applicable). It's that easy.
Top 5 Reasons Coaches Choose our Mentorship Program
Our roster of mentors are coaches at the highest levels of the game and are passionate teachers of grassroots soccer.
We will match you with mentors who specialize in the areas you want to learn more about - from team tactics to concussion management.
With over 160 years of combined coaching experience, our mentorship program is the most affordable for the quality of mentorship.
Whether it is your board of directors, technical staff or volunteer parent-coaches, our mentors will guide your club / organization both on and off the field
Our mentors' embrace a people-first approach. We will always respect your people, your culture, and your style of play.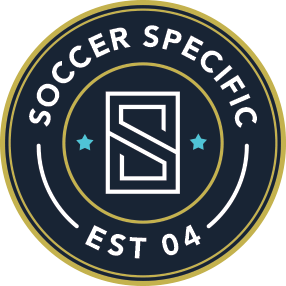 2023 SoccerSpecific Mentor Roster
Bob Jenkins
Program Director Puma Powered By Arsenal, Elite Puma Clubs
Assistant Coach United States U-15 Boy's National Team
View Full Profile
Richie Williams
Assistant Coach New England Revolution
View Full Profile
Christian Gonzalez
Academy Director New York Soccer Club, Westchester New York
View Full Profile
Clint Peay
Head Coach New England Revolution II
View Full Profile
Anthony Latronica
Chief Executive Officer, Tampa Bay United SC
View Full Profile
Mario Sanchez
Youth Academy Director, Louisville City FC
View Full Profile
Stephanie Gabbert
Co-founder and CEO, Peak 9 LLC
Board Member Colorado Soccer Association
View Full Profile
Erik Imler
Professional Teams Sales Manager, Kwik Goal Ltd
Former Director of Coaching, FC Carolinas
View Full Profile
Johnny Torres
Head Coach Creighton University Men's Soccer
View Full Profile
Clint Stricker
Strength & Conditioning Coach, Tampa Bay United SC
Strength and Conditioning Coach for MLB athletes
View Full Profile
John Lytton
President Performance Unlimited
Partner at Sporting Institute
Performance Director - Carolina Champions League
View Full Profile
Daniel Blatz, MD
Attending Physician Sports Medicine Shirley Ryan AbilityLab Chicago, IL
View Full Profile